The Most Progressive IOS App Development Services in USA since 2008
Logo design flux is an up-to-date iOS app development company in New York that is always committed to producing high-quality IOS apps for Apple devices. We are developing apps with a focus on responsive design, user experience, and platform efficiency. We assist businesses in taking full advantage of Apple's ecosystem by delivering bespoke IOS app development services. Our forward-thinking strategy seeks to provide high-quality IOS applications on schedule. The Fluxers are fully equipped with every needed skill to combat any design and development problem while being up-to-date with all the current market trends for brand stability within the markets.
We are known across the industry for our expertise in IOS. The Fluxers construct interactive, feature-rich, and interpretative IOS applications for a variety of corporate fields. Stopping here will provide you with the opportunity to meet the most competent pool of IOS developers who serve the industries conspicuously by bringing excellence into each solution.
Our Immersive iOS app development services

Finest IOS App Developers
With our team of designers, developers, support workers, and professional consultants, we deliver nothing but the finest.
App Development for IOS
Hiring our specialized IOS developers will result in a viable IOS app that demonstrates personalization, dependability, efficacy, and quality for your company.
Development of Custom IOS Apps
If you need a bespoke app, assign it to our skilled IOS developers who specialize in custom-made project needs, Logo Design Flux delivers the finest services regarding custom iOS app development in New York.

App for IOS UI/UX
We have competent IOS developers that have been trained in the best practices of iPhone app design to produce interfaces that feel and appear appealing to your end user.

App for the iPad
Hire us to design next-level mobile applications that meet the demands of your organization.

IOS App Migration and Upgrade
You may achieve each of these needs by employing our IOS programmers, whether it is the migration of your software to the IOS app or the upgrade requirements for the version.

Support and upkeep for IOS apps
Our first goal is app maintenance, which we do through real-time monitoring, downtime minimization, and resource availability provisions to keep the show running smoothly.

Not Generating Enough Flux?
Get a new idea!
Case Studies
We combine tactical thinking with technological know-how and unmatched creativity. For creating complete digital answers

Not Generating Enough Flux?
Get a new idea!
FAQ's
We combine tactical thinking with technological know-how and unmatched creativity. For creating complete digital answers
What is your usual mobile app development process?
Our app development process contains examining requirements, designing, wireframing, development, testing, deployment, maintenance, and support. We take our process iteration by iteration with proper analysis of the client demand, after the clarification of the requirement the wireframing is initiated, this is where the main interface and practicality of the application are noted. Once the perfect wireframe is created, our development team starts the systematic coding and setting up of the operating system. After all the application components are ready and integrated, the app goes through multiple tests and is finally deployed.
How will I be supported while I wait for my app to be developed?
Our project team will be introduced to you, and they will be your primary point of contact during the mobile app development process. You may reach LDF by phone or email, and we also offer a dedicated support page where you can check the status of requests, participate in conversations, and contribute other relevant information. We also provide a variety of support and maintenance solutions to guarantee that we are available to respond to your demands after the launch date.
Should I have a visual (wireframe) for my app ready?
Most of the time the clients don't have a specific theme or graphics in mind however they might have some other app for reference in mind. Our team initiates multiple sessions to distinguish the visual requirements so the look of the app is just the way they want it to look. If you have a web designer and ready-to-go visuals, our development team can collaborate with you to construct the app and provide the best android development services. If you only have an idea or concept, the LDF team is delighted to assist you in visualizing and converting it into digital reality.
Is my mobile app idea secure?
While developing apps for android, we sign a mutual confidentiality agreement with our clients who are concerned about preserving their app ideas in order to reassure them that their ideas and project data are completely secure with us. We guarantee that our official work is protected within the team that works on the project. As an apps development company, we also ensure that the data as well as the idea of the application will always be confidential till the end of the deployment.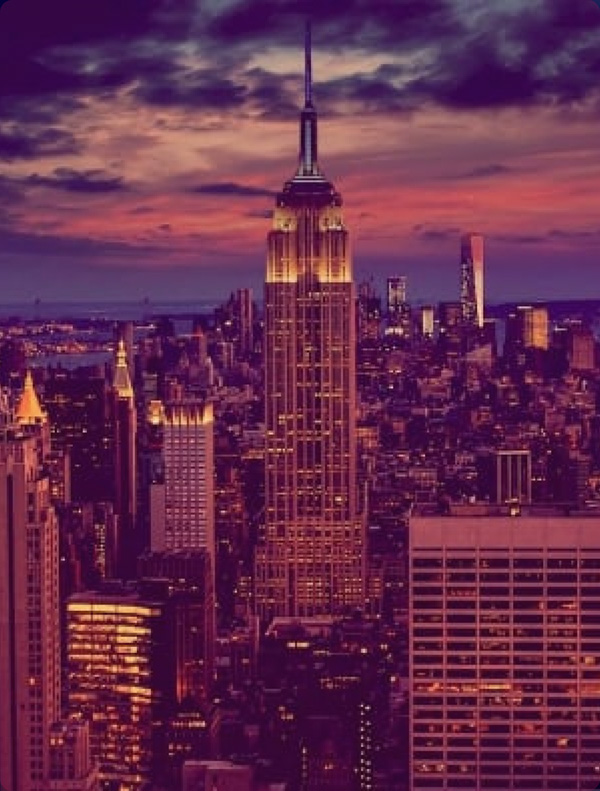 Let's Become Allies!
Enough about us, we want to hear your story.