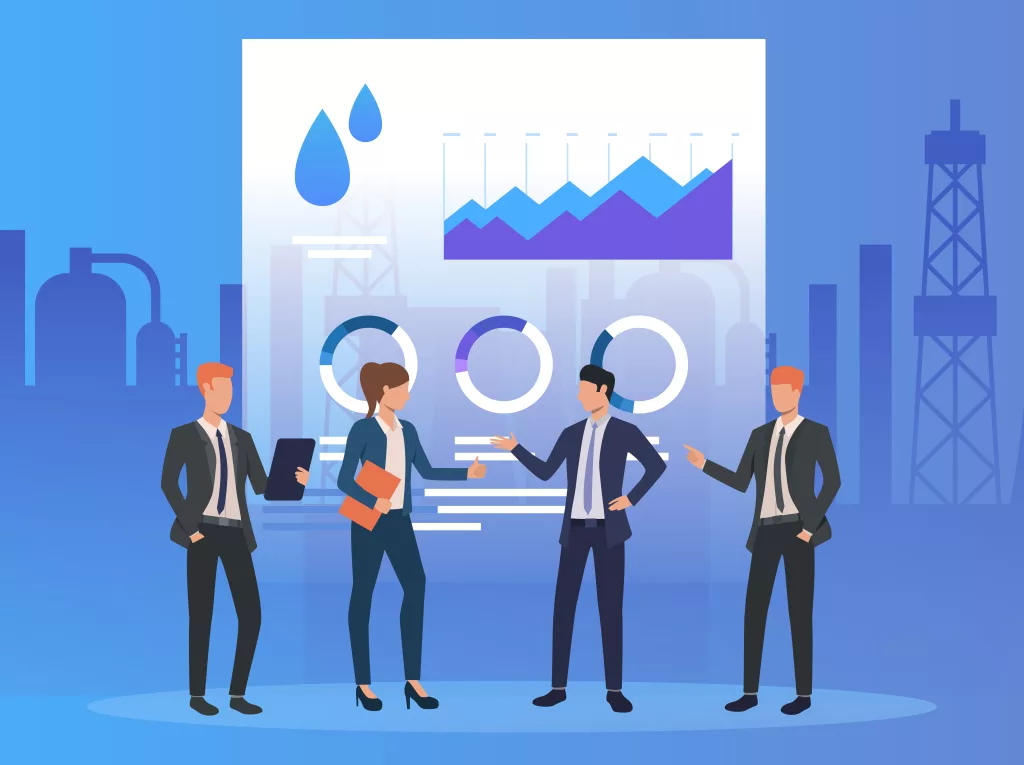 In today's digital age, having a strong online presence is equally important as the service itself, for businesses to succeed. From web development to digital marketing, there are many facets to building and maintaining a successful digital presence. That's where LDF comes in.
LDF is a firm that offers businesses access to expert teams in web and mobile development, as well as other digital marketing services. But what makes LDF successful? It all starts with their expert staff.
Core Team Members
At the heart of LDF is its core team members. They are the backbone of all operations with the agency. These are the individuals who bring their expertise to the table and ensure that the work done by LDF meets the highest standards. The core team members of LDF include:
Web Developers: 
These are the individuals responsible for building and maintaining websites. They have a deep understanding of web technologies, programming languages, and frameworks that are essential for creating successful websites.
App Developers: 
Mobile apps are becoming increasingly popular, and app developers play a crucial role in building and maintaining these apps. They have expertise in mobile app development frameworks, programming languages, and user interface design.
UX Designers:
User experience (UX) designers are responsible for creating intuitive and engaging user interfaces for digital products. They have a deep understanding of user behavior, visual design, and interaction design.
Graphic Designers:
Graphic designers are responsible for creating visual elements for websites and other digital products. They have expertise in graphic design software, typography, and color theory.
Digital Marketers:
Digital marketing is a critical component of building a successful online presence. Moreover, Our marketers have expertise in search engine optimization (SEO), social media marketing, email marketing, and other digital marketing strategies.
Project Managers: 
Project managers are equally important, as they are responsible for overseeing the entire project, from start to finish. They ensure that the project is completed on time, within budget, and to the highest standards.
Specialized Teams: 
Tailoring services to client needs! In addition to the core team members mentioned above, LDF may also have other specialists on their team, depending on the specific needs of their clients.
For example, some LDF may have specialized teams for e-commerce development, mobile game development, or augmented reality/virtual reality development. These teams may include experts in areas such as 3D modeling, game design, or AR/VR programming too.
Culture of Collaboration and Continuous Improvement
LDF also relies on a culture of collaboration and continuous improvement to ensure its success. They encourage their staff to stay up-to-date on the latest trends and technologies in their field, attend conferences and workshops, and share knowledge with their peers.
What's more, this culture of continuous learning ensures that LDF can provide its clients with cutting-edge solutions that keep them ahead of the curve.
Focus on Customer Service
Lastly, another key factor in the success of LDF is its focus on customer service. They understand that their clients' success is their success, and  work tirelessly to ensure that their clients are satisfied with their work.Furthermore, this includes regular communication with clients to provide updates on the project's progress, listening to their feedback, and making adjustments as needed.
Conclusion
In conclusion, the success of LDF in web and mobile development lies in the expertise and dedication of its staff. From project managers to digital marketers, each team member plays a critical role in ensuring that their clients' digital properties are developed and maintained to the highest standards.Moreover, by fostering a culture of collaboration, continuous learning, and customer service, LDF can provide businesses with the support they need to succeed in the digital world.