Develop Websites With Author Website Design Agency in NYC That Ignites Your Business
You've arrived at the prime place if you're seeking an all-encompassing solution for the design of your website!
We have a skilled team of engineers and designers that will work with you to discover precisely what it is that you want from a website, and then they will construct a bespoke solution within the parameters of your budget. As an experienced author website design agency in NYC, we provide the best diverse selection of services, such as website design and development, search engine optimization, content marketing strategy, and many more.
Affordable Website Design Services For Writers
Your website is the first impression of your business, so it's important to make sure it's a good one. At Author Web Design Agency in NEW YORK, we're experts at building websites that sell. LDF provides web design and development services that are affordable and available for small businesses. Our team of skilled designers will take your business' vision and turn it into a reality through creative design solutions.
Pocket-friendly packages
Secure integrations
Easy-to-navigate website
Proper Portfolio of Work
WEB DESIGN FOR AN ARTIST/AUTHOR
Kris DenBesten is presently the Executive Chairman of Vermeer Southeast, which is based in Ocoee, Florida, and manufactures construction equipment. The company's yearly revenues have increased under his direction and now top $200 million. For a long time, Vermeer Southeast has been working toward a God-given goal to SHINE by making Christ's light visible in everything they do. The firm has just become an ESOP in which all shares are held by the employees. Kris is an author, having written three books about leadership in the workplace, surviving a crisis, and having faith. Jobs Partnership is a Christian organization whose goal is to help individuals use biblical ideas in their daily lives and careers, and he serves as a director there. Kris also serves as head of the Leader Team, a workplace ministry in Abuja, Nigeria, which seeks to create employment and disciple people.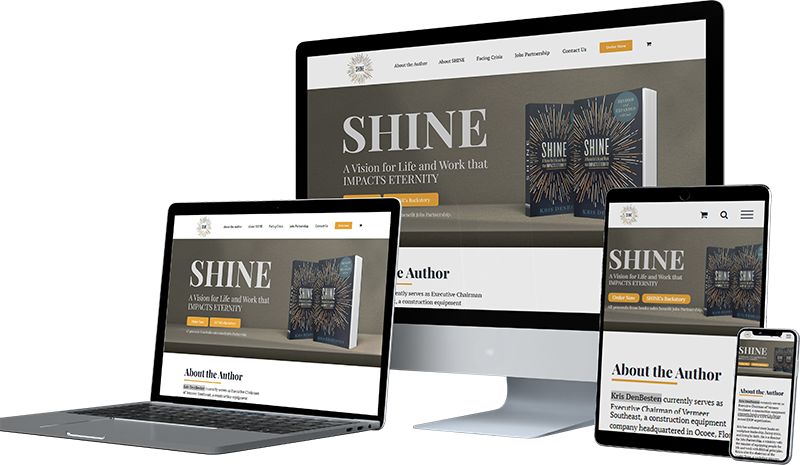 The primary goal of the Fluxers was to build a site that visitors would feel safe spending time on and would be happy to share with their friends. The site was designed to seem professional while also being on trend. Everything is laid out clearly for the user, and the site's navigation is simple enough that even first-time visitors won't get lost. In an effort to make SHINE VISION's website more user-friendly, the option to get in touch with the firm has been brought to the forefront.
The major goal was to increase the site's clients and visibility in the media sector. The primary objective was to increase the potential audience for the tales. Kris aimed to create a polished, user-friendly, and up-to-date interface to show visitors that the work can be trusted as a reliable resource. Also, the website ought to be engaging for visitors and should emphasize the right things.
We have worked hard to design a website that users feel at ease spending time on and are pleased to tell their friends about. The website manages to be both properly developed and visually up to date at the same time. The organization of the website and its navigation are both simple enough that even first-time visitors won't have any trouble finding their way around. In the process of revamping the website for the firm, one of the most important goals is to make it simpler to get in touch with SHINE VISION.

Not Generating Enough Flux?
Get a new idea!
FAQ's
We combine tactical thinking with technological know-how and unmatched creativity. For creating complete digital answers
What is the typical timeframe for creating a website?
A website that functions more like a brochure will typically take anywhere from three to four weeks to finish being developed. This is the normal timeline.
How much participation is expected of me?
After building so many sites, we just need a few key pieces of information to start building yours. While some clients would rather, we take the initiative and relay our recommendations, others are more interested in providing in-depth commentary and input. Depending on your desire, you may either give us little direction and let us go to work, or you can provide as much detail as you'd like.
How can I explain my requirements and specification?
At any moment, you may reach a project manager via phone, email, or chat. At the outset of your project, we will send you a series of question-and-answer sheets, as well as additional questions of a similar kind, to ensure that you and our team have a thorough understanding of your needs and the scope of the deliverables.
Related Work
We combine tactical thinking with technological know-how and unmatched creativity. For creating complete digital answers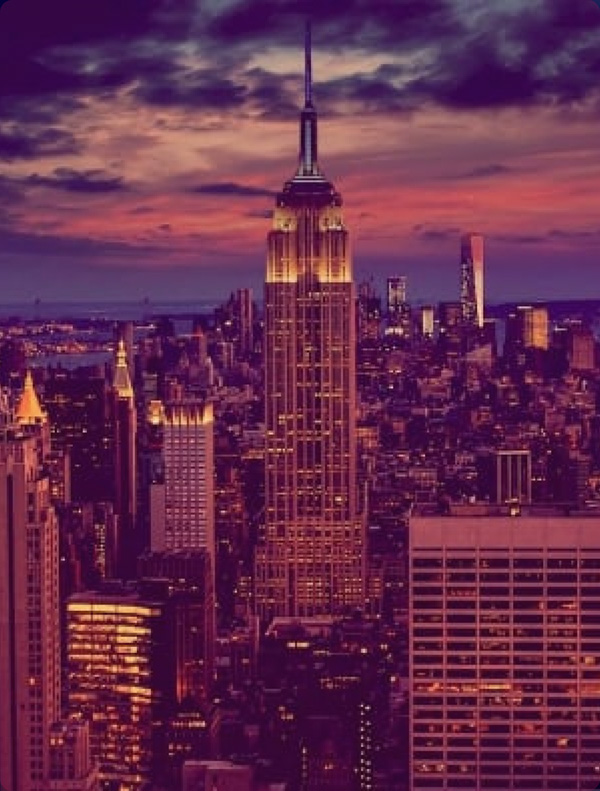 Let's Become Allies!
Enough about us, we want to hear your story.